Here you can see cute hairstyles for baby girls. I am very happy and excited to write on this very cute topic little girls really look super cute when they have a very cute hairstyle. Wearing a cute hairstyle adds more charm to them and whoever looks at them adore the baby. So if you are the Mom or elder sister of the little cute girl than you really need to know some hairstyle for the daily basis. It is not really easy to manage the hair of small girls as they have not too much long hair so how can we manage them if you didn't manage the hair it will look defiantly messy and baby will not look tidy and cute. So you really need to know about some of the best and super cute hairstyles for the baby girls so you can manage their hair.
I myself know that baby girl of nowadays are really trendy and up to date they need good hairstyles and wanna look cute. They saw their elders wearing hair styles so they also demand the same and don't want just to open the hair. Here in this article, we listed down some of the best hairstyles for your baby girls for a daily basis and also you can make these at any party.
Cute hairstyles for baby girls
1. Flower headband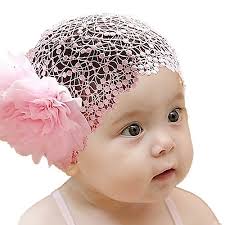 This is really a very simple and cutest hairstyle. If your girl has short hair and you can't make any hairstyle than it is the simplest way to add some cuteness to their hair that just put a cute and beautiful flower headband to you girl and it looks super cute.
2. High Dutch Braids
High Dutch Braids is also a very cute and beautiful hairstyle for baby girls. This is really an adorable hairstyle. It is not difficult you can learn it easily start making the braids from the hairline and come down it is similar to the French tail but a little bit different.
3. Braid with ponytail
This is also a very great and cute hairstyle make the braid on the front of the hair and make the ponytail of the remaining all hair. It looks very tidy and cute.