Australia Vs Sri Lanka Cricket Match update ball to ball.you can see Aus vs Srilanka world cup match update ball to ball. listfunda provides you score update and gives you latest update.
Sri Lanka makes another bowling change here in the 15th over of the innings. The spin being introduced through Dhananjaya de Silva and he has come away unscathed for now as the openers can take three singles only of that over. After 15 overs, Sri Lanka is 76/0.
Another economical over from the Sri Lankan point of view. Just the four singles of that Udana over for the two batsmen who are inching towards another century partnership at the top of the order. Australia is 73/0 after 14 overs.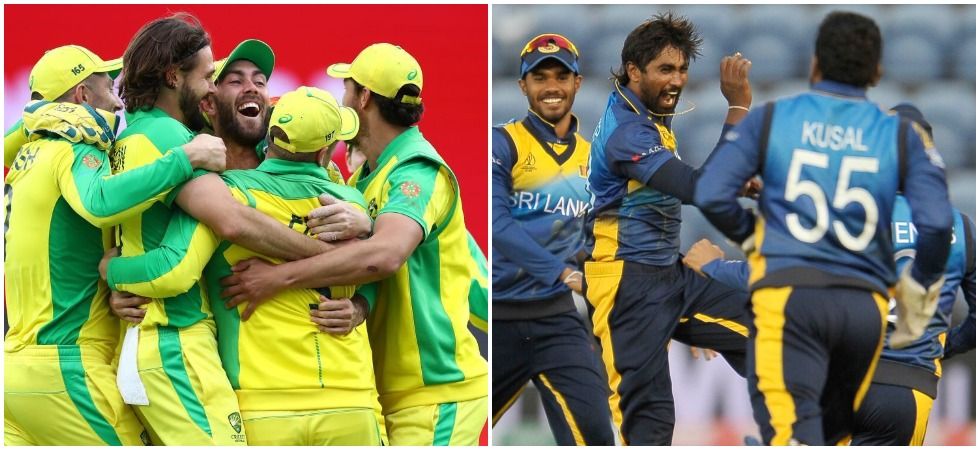 AUS VS SRI LANKA MATCH 15 June 2019
No boundaries, no problem! Finch and Warner are working the Sri Lankan bowling around very comfortably here in London where the sun is shining nicely. Udana's third over is a six-run one, with just the singles and twos for the batsmen. Australia is 69/0 after 13 overs.
Better over this time from Perera, just the six runs to the Australian batsmen, of which there were three extras. Australia move onto 64/0 after 12 overs and Warner and Finch are playing very calmly here at the Oval.
Udana bowls another good over here, his second for the day. Just the two singles and a two for the duo of Finch and Warner. Australia move onto 57/0 after 11 overs.
Four and Four! Aaron Finch is some mood today at The Oval. Thisara Perera has been absolutely crunched through the offside for two consecutive boundaries in his first over. What a welcome that is! 9 runs from that over and Australia are 53/0 after 10 overs.
Isuru Udana is back on the field and good to bowl now. He's come in and put a stop of some sorts on the flurry of boundaries. Australia manage just a single and the score moves onto 44/0 after 9 overs.
Another 10 run over for Australia, and this time at the expense of Nuwan Pradeep. Warner takes full advantage of him erring in line and length at the start of the over to pick up a boundary through the offside, before he and Finch work him around for the rest of the over. Australia are 43/0 after 8 and making good progress.
Finch's straight drive early in the over has forced Malinga to change his angle and come round the wicket. Finch works him away for a couple of runs on the leg side first, before driving him through mid-off, where a misfield helps him pick up another four runs. 10 runs from that Malinga over as Australia are 33/0 after 7 overs.
FOUR! Perfect straight drive! Aaron Finch is handing out lessons on how to play the straight drive to the faster bowlers. Malinga bearing the brunt of that in seventh over.
Another three run over for Australia! Pradeep keeps it tight and keeps the length and line perfectly in place. Warner and Finch have to settle for just a single and a two and no crunching shots to the fence. Australia are 23/0 after 6 overs.
End of the first five overs of the innings, and Australia have moved onto 20/0. Malinga's been mixing it up well to Warner and Finch in that over and kept them from getting away like they would have wanted.
Finch and Australia finally have a non-boundary scoring shot as the captain took a single of Pradeep's fifth ball in the fourth over. Australia have moved onto 17/0 after 4 overs.
FOUR! Finch picks up the length and has clipped it away with good timing through cow corner for a boundary, that's a fourth of the innings so far. Sri Lanka's Udana's chases but seems like he has hurt himself trying to save that four.