Presidents of the World

Presidents of Pakistan
Mamnoon Hussain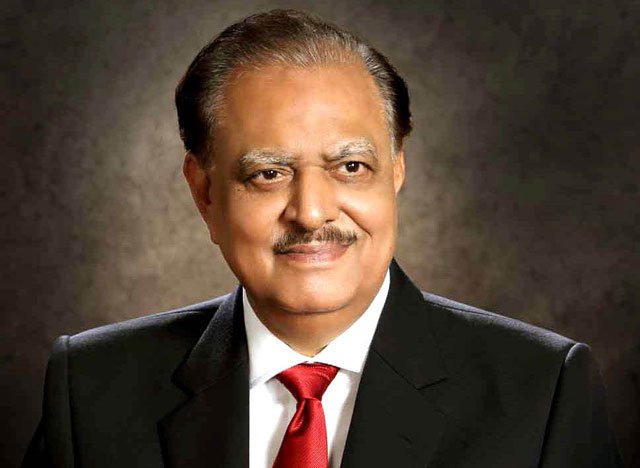 Mamnoon Hussain was elected the 12th President of Pakistan. And he took office on 9 September 2013. He was elected by a comfortable majority. Mamnoon Hussain born 23 December 1940. He is a Pakistani Businessman, Politician, nationalist conservative and who has served as a president of Pakistan from 9 September 2013. He was served as a Governor Sind in 1999. And in 2013 in the general election, he was nominated as a president of Pakistan.
Asif Ali Zardari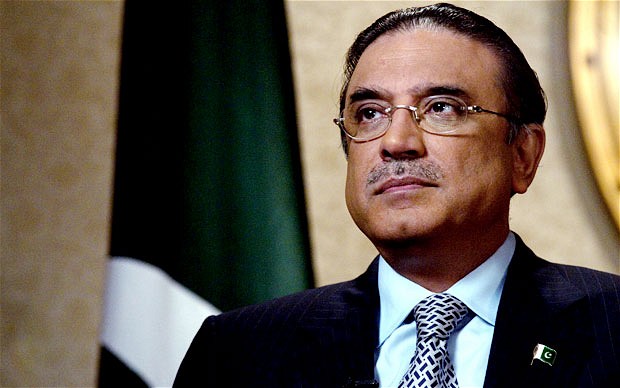 Asif Ali Zardari was elected the 11th President of Pakistan. Asif Ali Zardari was elected after the resignation of Pervez Musharraf. And he took office on 9 September 2008 in Sind. He was born 26 July 1955. He is a politician and current co- chairperson of Pakistan People Party. He is a landowner from a Sind. And he is a husband of 1st female Prime Minister of Pakistan Benazir Bhutto. He served as the President of Pakistan from 2008 to 2013.
Muhammad Mian Soomro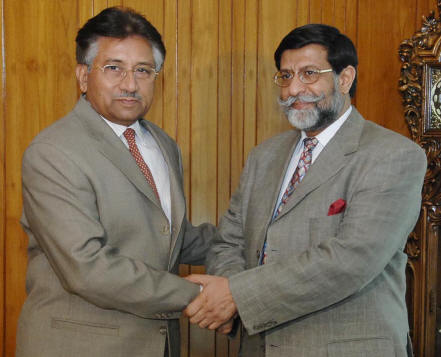 Muhammad Mian Soomro after resignation Pervez Musharraf and before joining of Asif Ali Zardari he was the acting president of Pakistan. He served from August 8, 2008, to 8 September 2008 as an acting President of Pakistan. He was also the chairman of a senate. He was a caretaker Prime Minister of Pakistan from 16 November 2007 to 25 March 2008.
Pervez Musharraf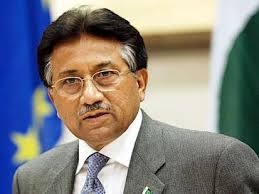 Pervez Musharraf born 11 August 1943. He is a Pakistan Politician, retired four-star army general and turned to a 10th President of Pakistan. He served from June 20, 2001, to August 18, 2008. He was a commissioned in the Pakistan Army in 1964 war. He has played an active role in the Afghanistan war.
Muhammad Rafiq Tarar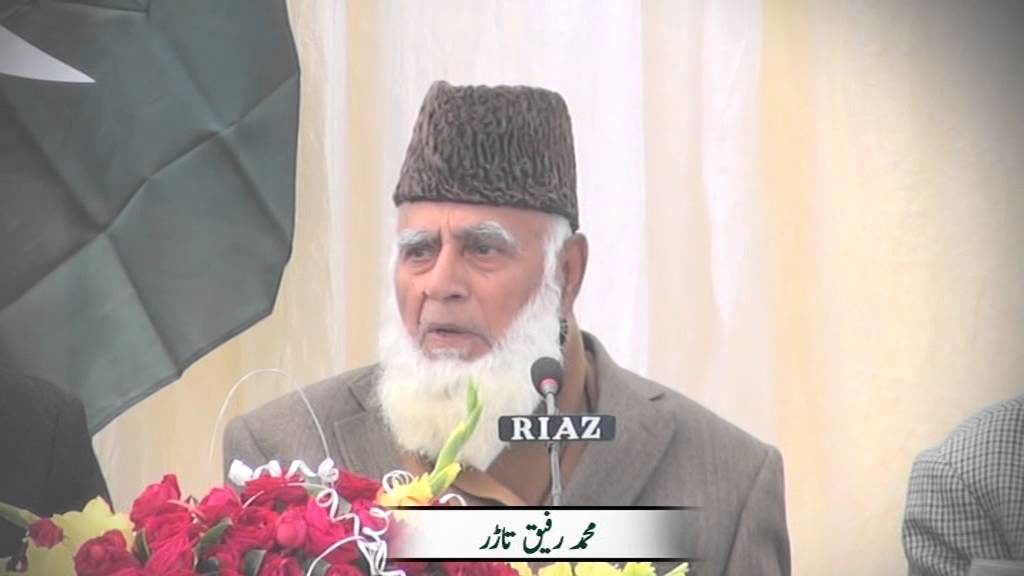 Muhammad Rafiq Tarar born 2 November 1929. He is a retired senior justice of the Supreme court of Pakistan and 9th President of Pakistan. He served from 1998 until he resigned in the favor of Pervez Musharraf in 2001.
Wasim Sajjad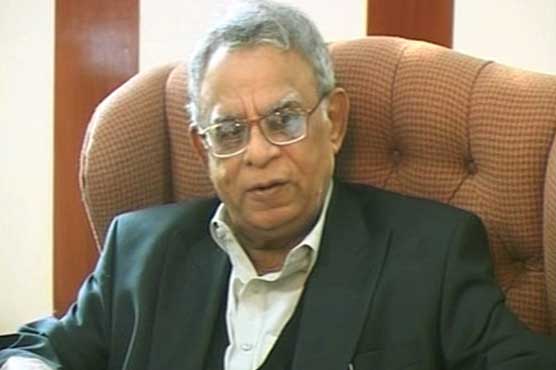 Wasim Sajjad born 30 March 1941. He is a Pakistani, retired statesman, professor of Law, the lawyer. He served as an acting President of Pakistan two times. And he was also the chairman of the senate.
Farooq Ahmad Khan Leghari
Farooq Ahmad Khan Leghari was born 29 May 1940. And he was died 20 October 2010. He is the 8th President of Pakistan. He served as president of Pakistan from 14 November 1993 to 2 December 1997. He is the first person as a Baloch noted as the President of Pakistan. He was a Pakistani political and belong Pakistan Political party Pakistan People Party.
Ghulam Ishaq Khan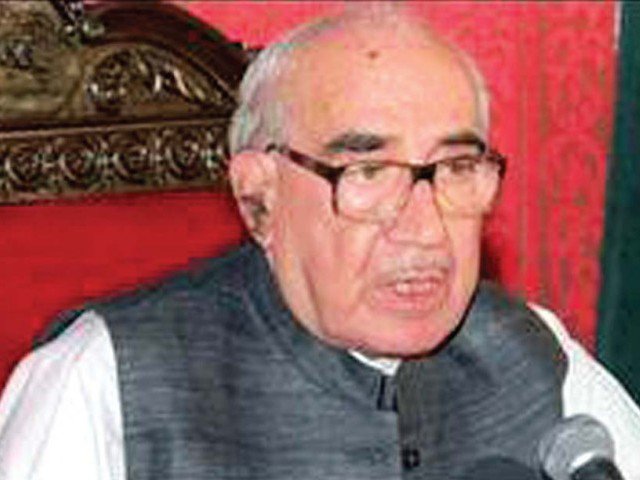 Ghulam Ishaq Khan is the 7th President of Pakistan. He was born 20 January 1915 and he was died 27 October 2006. He served as President of Pakistan from 17 August 1988 to 18 July 1993. And he also the appointed first Chairman of the Water and Power Deployment Authority. And also he served as a Defence Secretary and one year later he was appointed as a Governor of the state Bank.
List of all Presidents of United States of America
President of any country is the head of the state. He is as important as one's countries constitution in order to lead the country. Different presidents come to lead the nation. The President of the United States of America is the most important, an elected head of the state and foremost of the country. The president of United States of America is considered to be the most powerful person leading to the world. Following are the top most famous presidents of USA of their era.
Barack Obama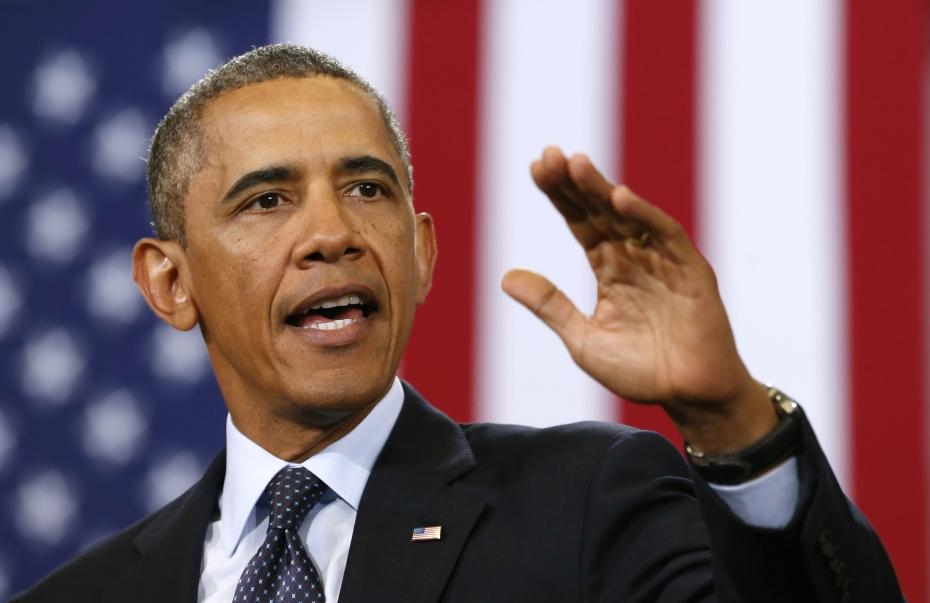 He is the 44th and the most present president of the America. He was born on August 4th 1961 in Honolulu. He was the first African American to hold the office. On 20 January 2009 he was awarded with the world's most incredible title called as "noble peace prize".He is graduate of Columbia University.In 2004 he received national attention during his campaign.He began his presidential campaign in 2007 and after closing the primary campaign against Hillary Clinton in 2008,he won sufficient delegates in the Democratic Party in order to receive the presidential nomination.He then defeated Republican nominee John Mccain.
George W.Bush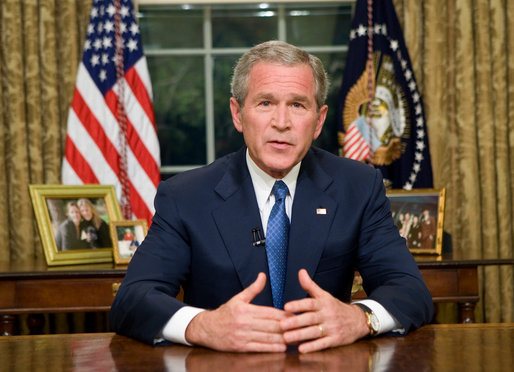 George W.Bush is an American politician who served as the 43rd president of the united states from 2001 to 2009.He was born in New Haven. He left office in 2009 as a result of public protests.
Bill Clinton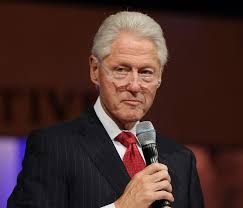 Bill Clinton is an American politician who was the 42nd president of the American state from 1993 to 2001.He was born on August 19 1946 in Arkansas .He remained governor of Arkansas in the time duration of 1979 to 1981.He was the member of a Democratic party. In 2009 due to great social working he was named with the United Nations Special ENVOY to Haiti after Haiti earthquake.
George H. W.Bush
George H. W. Bush is an American based politician who was the 41st president of the American state from 1989 to 1993 and the 43rd vice president of the America. He was born on June 12, 1924 in Milton.
He was the member of Republic party and also the Director of Central Intelligence. He was given different names like "BUSH 41",BUSH THE ELDER", and "PAPA BUSH", in order to keep him distinct from his son George Bush. He left office in 1993.His presidential library was dedicated in 1997.
Ronald Wilson Reagan
Ronald Wilson Reagan is an American politician and actor too who was the 40th president of the America from 1981 to 1989. He was born on February 6, 1911 in a small town of northern Illinois. Before presidency he was the 33rd Governor of California from 1967 to 1975.He belongs to a very poor family. He moved to Hollywood in 1937 to become a famous actor. He entered the presidency area in 1981.He left office in 1989.He died at the age of 93.He was an iconic person of his time period.
Presidents of Australia
Presidents of any country are the head of that state. A country without the head cannot remain stable. In the history of any country, different presidents come to lead the nation. In Australia, the president of the Australian senate is the officer of the Australian House of Representatives. Following are the different presidents of Australia who plays an important role in the development of their country.
Stephen Parry
Stephen Parry is an Australian politician and also the President of Australian senate until present. He was born on 31st October 1960 in Burnie. In 2005 as a member of Liberal party he has represented his state Tasmania in the Australian senate. In 2004 he was elected as the member of Liberal Party of Australia. Stephen Parry was elected opposition whip after the 2007 federal election. Then in 2009 he was promoted to a new role, he joined his senate as a Manager of the opposition Business in the senate. On July 2007 senate selected him as president of the state.
John Joseph Hogg
John Joseph Hogg is an Australian former politician. He was born on 19th March 1949 in Brisbane. He was elected to be the 23rd President of the Senate on 26th August 2008.From July 1996 to June 2014,he was the member of the Australian senate for the state of Queensland. He served his state until 30th June 2014.
Alan Baird Ferguson
Alan Ferguson is an Australian politician. He was born on 16th September 1943 in Maitland South Australia. He represented his state South Australia as a member of Liberal Party in May 1992.On 14th August 2007 senator Alan Ferguson became the 22nd President of the Australian Senate. Before leaving, he also served his country in the department of Defense and Trade and Foreign Affairs.
Paul Calvert
Paul Calvert is also an Australian politician. He was born on 19th January 1940 in Hobart. He was also remained the Senator for Tasmania state from 1987 to 2007.He was the President of the Australian Senate from 2002 to 2007.He also served as the President of the Royal Agriculture Society of Tasmania. In August 2007 he shows his attention to resigning his position as President of the senate in August 2014 as well as from the position of the senator of Tasmania before the senate resumed on 10 September.
Margaret Elizabeth Reid
Margaret Elizabeth Reid was the first woman to be the President of the Australian Senate. She was born on 28th May 1935 near Adelaide South Australia. In 2004 she was appointed an officer in the order of Australia for her service to the Australian Parliament and the community. She resigned from the senate on 14th February 2003.
List of Presidents of china
Xi Jinping
Xi Jinping was born on 15 June 1953 in Beijing which is the capital of china. In the communist party of china, the general secretary is xi Jinping. He is the president of china now a day. He elected as a president on November 15, 2013. Xi Jinping holds the powerful offices of the party and the military. Xi Zhongxun is the father of Xi Jinping. He is the chairmen of china military commission. Through the office of the president, he begins the ceremonial head of state. He studied chemical engineering in prestigious Tsinghua University Beijing.
Hu Jintao
Hu Jintao was born on 21 December 1942 in the city of Taizhou. This city is located in Jiangsu province. His grandfather generation migrated from Jixi country, Anhui to Taizhou. He belongs to a poor family. In April 1964 he joined the communist party of China (CPC). In July 1965 he started work as an engineer after completion of his graduation. He completed his engineering degree from the Water conservancy Engineering Department of Tsinghua University. He was the president of china from 15 November 2003 to 15 November 2013.
Jiang Zemin
Jiang Zemin was born on 17 August 1926 in the city of Yangzhou, Jiangsu. He was the retired politician of china. From 1993 to 2003 he served as a general secretary of the communist party of china. He also served from 1998 to 2004 as chairman of the central military commission. Also, he was the president of the people's republic of china from 1993 to 2003. He studied electrical engineering at Department of electrical engineering at National Central University in 1947. Jiang married in 1949 with Wang Yeping. Wang yeping graduated from shanghai international studies university. Jiang Zemin has two children Jiang Mianheng and Jiang Miankang. In 2002 Jiang left the post of party general secretary.
Yang Shang
Yang Shank was born on 5 July 1907. His family was land-owing in Shuangjiang, Tongnan country near the city of Chongqing in Sichuan. He studied at Chengdu Higher Normal School. This school is affiliated Secondary School. The duration is 1920-25. After that, he returns to Chongqing. From 1988 to 1993 he was the president of the people's republic of china. He was very powerful Vice Chairman and secretary general of central military commission. He married in 1929. His wife name is Li Bozhao. He died on 14 September1998 in Beijing.
List of Presidents of Russia
Boris Yeltsin 
Boris Yeltsin full name Boris Nikolayevich Yeltsin was a first president of Russia. He was born on February 1, 1931. He became president of Russia in 1990. In 1991, he became the first famous ruler of Russia after the elections in which he gained the utmost respect and popularity. He guided Russia when Russia is facing very tough days which was due to poor politics and economical cut-down. This breakdown occurred in 2000.
Yeltsin visited the Urals Polytechnic Institute from 1955 to 1968. During the same period, he also worked for various development projects in the Sverdlovsk oblast. He also joined the Communist party in 1961. He started giving his full time to his party in 1968 and he became the first assistant of Sverdlovsk oblast party commission in 1976.
Vladimir Putin 
Vladimir Putin full name Vladimir Vladimirovich Putin was a President of Russia. He was born on October 7, 1952. He became the president of Russia after the successful elections of 7 May 2012. Before that, he also became the Prime Minister of Russia from 1999 to 2000.
Putin became the Prime Minister of Russia twice. For the first time, he became the president of Russia from 2000 to 2008. After that, he was elected as prime minister again from 2008 to 2012 due to his proper support for Russia.
Dmitry Medvedev
Dmitry Medvedev full name Dmitry Anatolyevich Medvedev was a 3rd President of Russia. He was born on September 14, 1965. In the year of 1999 and the month is November, Medvedev was appointed by Russian Presidential Administration, there he fulfilled his duties as the Deputy Head of Staff. In the year of 2000 Elections, he worked as the Tour Manager for Putin.
Medvedev did not get elected as a President for his second time, instead, Medvedev was hired as the Prime Minister of Russia by the current president of that time, who was Vladimir Putin.
Presidents of the Philippines
Ferdinand Marcos
Ferdinand Macros is a 10th President of Philippines. He is the only president who makes the value of peso equal to the value of the dollar. There was a time when the Philippines was popular and famous for their best and amazing groundwork experience and was the 2nd richest country in Asia during its time.
Ferdinand Marcos forced his people to follow the rules of Martial Law because he was wanted for his to not be a socialist and to respect the other civilians.
Ramon Magsaysay
Ramon was the 7th President of Philippines. Ramon was an admirable ruler of Russia. He started helping his people without any personal interest when he became the President of Philippines. He was very diligent about his work and he helped his people too much, especially the poor people of the country.
People often say that Macros was evil president and Magsaysay was a good president.
Benigno Aquino III
Benigno Aquino III was the 15th President of Philippines. Aquino was a kind of person who likes to criticize others for his mistakes and he likes to take merit for the work that he did not do.
Aquino always charges his ancestors for everything that has been done wrong in the country. People often say that Aquino all was the worst President in the history of Philippines.
Manuel L. Quezon
Manuel L. Quezon was the 2nd President of Philippines. Quezon was always wanted for his country to be a separate democratic country. He was wanted that Philippines must not depend on the aids of U.S.A and be separate from the state.
At that time every Filipino was trying to go to the US to earn money and to change their financial status but Quezon gave his people hope and tried hard to give opportunities to his people to stay their own country to earn better.
Emilio Aguinaldo
Emilio Aguinaldo was the 1st President of Philippines. Aguinaldo was the person who makes his people live freely in their country. He is the only reason that the Philippines is considered to be a self-government.
He's the youthful president and hopefully the muddled from all the presidents but he fought for his country and did too much for his country that no one did for Philippine.
Presidents Of Brazil
In Brazil, the presidents are officially called as the president of the Federative Republic of Brazil.They lead the executive branch of the federal government. Following are the list of some famous presidents of Brazil.
Dilma Rousseff
Dilma Rousseff is a Brazilian economist and politician presently working as the 36th president of the Brazil state.She is the first woman who holds the office.She was born on 14 December 1947 in Belo Horizonte.Before president, she was remained Chief of Staff of president LUIZ INACIO LULA da Silva from 2005 to 2010.She was elected on 31 October 2010 as a result of beating Brazilian Social Democracy Party candidate.On 26 October 2014, she was again elected as a president of Brazil.She was also remained as minister of mines and energy.
Luiz Inacio Lula da Silva
Luiz Inacio Lula da Silva was also known as Lula. He is the 35th Brazilian politician who served as a president of the state from 1st January 2003 to 1st January 2011. He was born on 27 October 1945 Cases in the Northeast of Brazil.He is a founding member of the worker's party.He achieved success in 2002 election and became the president. In the 2006 election, he was again elected for the second time as president which ended on 1 st January 2011.
Fernando Henrique Cardoso
Fernando Henrique Cardoso is a Brazilian sociologist, professor, and politician.He offered his services as a president of the state from 1st January 1995 to 1st January 2003.He was born on 18 June 1931 in Rio de Janeiro .He was also awarded " Prince Of Asturias Award" in 2002 for International Cooperation.He also worked as minister of external relations.In 2005,he was selected by the British magazine prospect as being one of the world's top one hundred living intellectuals.He died on 24 June 2008.
Itamar Franco
Itamar Franco is a Brazilian politician who served as acting President of Brazil from 2 October 1992 and as a President from 29 December 1992 to 1st January 1995.He was born on 28th June 1930 in Brazil.He was the 33rd president of Brazil.He was vice president of Brazil from 1990 until the resignation of the president of Fernando Coller de Mello.He also served his state as a senator. He died on 2 July 2011.
Fernando Collor de Mello
Fernando Collor de Mello was the 32nd president of the Brazil.He served as a president from 1990 to 1992.He is also one of the youngest presidents in Brazilian history ,working in an office at the age of 40.He was born on August 12 ,1949, in Brazil.In 2014,he was again reelected in the Senate by gaining 55 % of the vote.On August 20,2015 he was badly charged by the Prosecutor General Of Brazil for corruption.