List of Top 5 Star Hotels in Bali Indonesia
You are looking for Top 5 star hotels in Indonesia. these hotels have all facilities for the clients and working best.You can enjoy visiting these hotels in Bali Indonesia.list of hotels are below.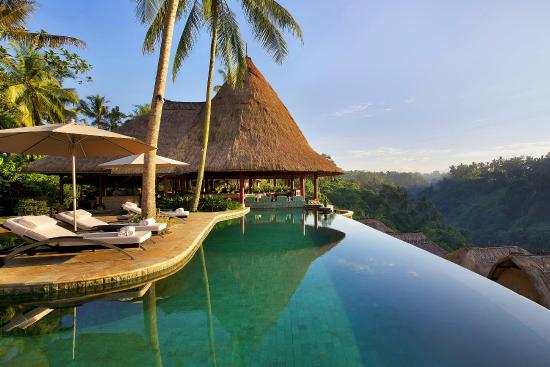 Five Star hotels in Bali Indonesia
Viceroy Bali
Viceroy Bali is the most luxurious hotel in the Bali.It is really close to nature and away from the hubbubs of modern
life.Here the visitors can enjoy all facilities like Free Wifi,25 guestrooms, Restaurants and bars, Outdoor pool,
Fitness center, Airport shuttle, Childcare, Daily housekeeping.
The St Regis Bali Resort
It is the most popular and luxurious hotel in Indonesia.The St Regis Bali Resort has suites, villas, restaurants, bad rooms and state of art meeting spaces which it a resort apt for both business and leisure.Here the visitors can enjoy restaurants the facilities like Free Wifi, 123 guestrooms, Private beach, Spa, Childcare, Free airport shuttle, Children club, Conference center, 2 Outdoor pools and 2  restaurants and 2 bars and fitness centre.
Soori Bali
Soori Bali is the most beautiful hotel in Bali.It is the ideal hotel for those who want to get away from the crowds
of the Island South.It is most comfortable hotel for visitors. Here the visitors can get the facilities like Free
Wifi, 3 restaurents, Full service spa, Outdoor pools, Free Parking, Health club, Airport Shuttle, Childcare and
business centre.
Mulia Villas
It is most beautiful and comfortable hotel in Bali.The Mulia Villas accommodations are the largest of their kind
on the Island.Here the visitors feel like at home.The main amenities are Free parking, Free Wifi, Nightclub, 6
Outdoor pools, Children's club, Private beach, Restaurents and bars, Airport shuttle, Spa and Conference center