List of Top Best Lipstick brands in India
Here you can see a list of top best lipstick brands in India 2017. Lipsticks are the most important part of the makeup kit of women.Every woman wants the best lipstick for her lips. lipsticks help you better achieve your preferred look and enhance your appearance with the rest of your clothes. With perfect shape and color of lipstick, you will instantly feel more beautiful.There are many Top lipsticks brands in India who provides the best quality of lipsticks to women.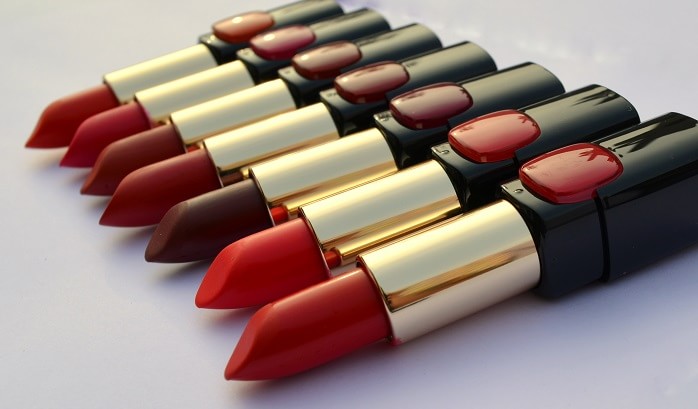 Best Lipstick brands in India
Lakme
Lakme is the one of the best and old lipstick brand in India which provides the wide range of colors.It provides
the best lipsticks in reasonable prices to you pick from.The Lakme provides the best quality within budget.The
price starts at Rs 225 to Rs 575 which is affordable for everyone.
Revlon
Revlon is another popular lipstick brand in India.It available in 8 diverse ranges.This brand provides the best
quality and reasonable price to the customers.Revlon lipsticks are priced at Rs 485 to Rs 935.
Maybelline
Maybelline is also one of the best lipstick brands in India.The brand is freely available in the Indian market.Its
price starts from Rs 300.It provides best quality and color collection of lipsticks to the customers.
Loreal
Loreal is the best international brand in India.Loreal takes care to showcase the shades which suit the Indian skin tone the best.It provides the best quality which is the reason of its popularity.The price range starts at around Rs 800.
Colorbar
Colorbar is the most well-known lipstick brand in India which offers great variety in shades and ranges.It is most young girls use.The price range starts from Rs 250.Its matte range is the most popular among the girls.
MAC
MAC is popular lipstick brand among women in India.It provides the variety of colors and textures to the
customers.MAC lipsticks are available in warm and cool tones and every one can pick according to their skin tone.
The price starts at Rs 990.