Ramadan calendar 2017 in  Sudan
You are looking for Ramadan calendar 2017 in Sudan. Ramadan Timings 2017 – Find complete Ramadan Timings for Khartoum with date, weekday and Sehri and iftar time. Ramadan Timings for both Fiqa Jafria & Hanafi. Here are the complete Ramadan timings with Iftar and Inteha e Seher after your city Khartoum. The Ramazan Plan 2017 was presented to all major cities of Sudan.
Ramadan calendars for your city. Save this calendar in your browser bookmarks so that whenever you need to review the fasting period, you can easily access your city's Ramadan calendar for the year 2017/1438 Hijri.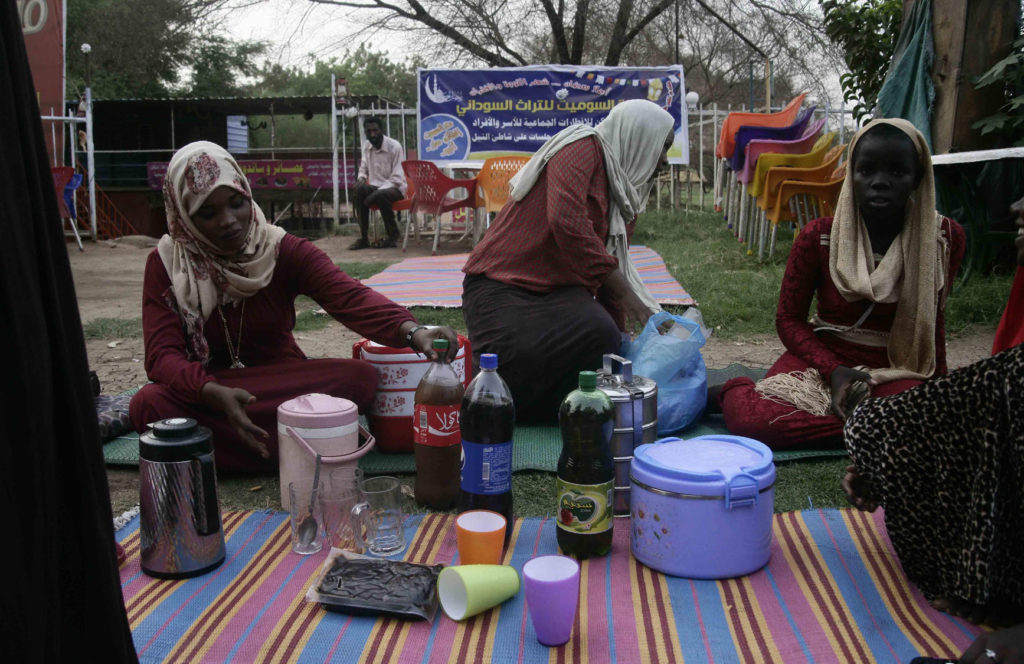 Ramadan 2017 timing in Sudan
| | | | |
| --- | --- | --- | --- |
| Date | Day | Sehr | Iftar |
| 26 May | Friday | 4:52 am | 7:17 pm |
| 27 May | Saturday | 4:52 am | 7:17 pm |
| 28 May | Sunday | 4:52 am | 7:17 pm |
| 29 May | Monday | 4:52 am | 7:18 pm |
| 30 May | Tuesday | 4:51 am | 7:18 pm |
| 31 May | Wednesday | 4:51 am | 7:18 pm |
| 01 June | Thursday | 4:51 am | 7:19 pm |
| 02 June | Friday | 4:51 am | 7:19 pm |
| 03 June | Saturday | 4:51 am | 7:19 pm |
| 04 June | Sunday | 4:51 am | 7:20 pm |
| 05 June | Monday | 4:51 am | 7:20 pm |
| 06 June | Tuesday | 4:51 am | 7:20 pm |
| 07 June | Wednesday | 4:51 am | 7:21 pm |
| 08 June | Thursday | 4:51 am | 7:21 pm |
| 09 June | Friday | 4:51 am | 7:21 pm |
| 10 June | Saturday | 4:51 am | 7:21 pm |
| 11 June | Sunday | 4:51 am | 7:22 pm |
| 12 June | Monday | 4:51 am | 7:22 pm |
| 13 June | Tuesday | 4:51 am | 7:22 pm |
| 14 June | Wednesday | 4:51 am | 7:23 pm |
| 15 June | Thursday | 4:51 am | 7:23 pm |
| 16 June | Friday | 4:51 am | 7:23 pm |
| 17 June | Saturday | 4:51 am | 7:23 pm |
| 18 June | Sunday | 4:51 am | 7:24 pm |
| 19 June | Monday | 4:52 am | 7:24 pm |
| 20 June | Tuesday | 4:52 am | 7:24 pm |
| 21 June | Wednesday | 4:52 am | 7:24 pm |
| 22 June | Thursday | 4:52 am | 7:25 pm |
| 23 June | Friday | 4:52 am | 7:25 pm |
| 24 June | Saturday | 4:53 am | 7:25 pm |