Here you can get the CPT Code list 2023. CPT Code list also available in PDF. A CPT code is a five-digit numeric code without decimal places, although some have four digits and one letter. Codes are clearly assigned to different actions. While some may be used from time to time (or not at all by certain practitioners), others are often used (e.g. 99213 or 99214 for general examinations).
CPT codes are developed, managed and copyrighted by the AMA (American Medical Association). As healthcare practice changes, new codes for new services are developed, current codes may be revised, and old, unused codes discarded. Thousands of codes are used and updated every year.
The common understanding of the service and the amount that the different doctors receive may not be the same. This results from the contracts between individual providers and insurers.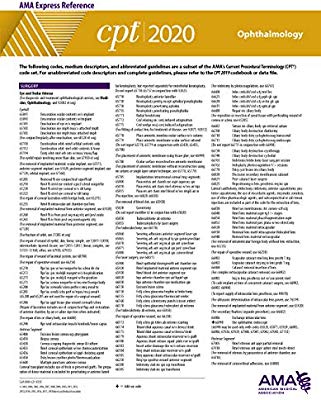 CPT Code List 2023
99214 may be used for an office visit
99397 may be used for a preventive exam if you are over 65
90658 indicates a flu shot
90716 may be used for chickenpox vaccine (varicella)
12002 may be used when a doctor stitches up a one-inch cut on your arm