Today you can get Karela Nirmal Lottery result dated 8 February 2019. You are happy to get check your lottery result Karela lottery. Today is 8 February 2019 and we are going to post Kerala lottery result live. You can just search here your lottery result. Karela Nirmal Lottery NR 107 Result just post here to find best results.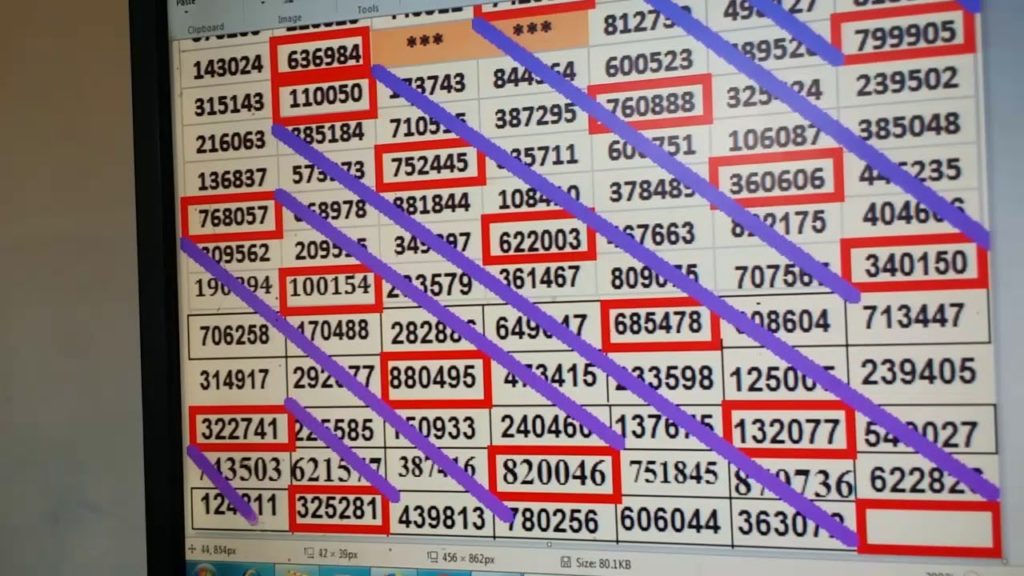 Kerala Nirmal lottery NR 107 result Today
The first prize is a sum of Rs 60 lakh, while the second and third prizes Rs are 5 lakhs and Rs 1 lakh, respectively. The fourth and fifth prizes are sums of 5,000 rupees and 1,000 rupees, while the sixth and seventh prizes are sums of 500 rupees and 100 rupees. There is also a consolation prize of 8,000 rupees.
1st Prize-Rs :6,000,000/-NX 366446 (KOZHIKKODE)
Consolation Prize-Rs. 8,000/-NN 366446 NO 366446 NP 366446 NR 366446
NS 366446 NT 366446 NU 366446 NV 366446
NW 366446 NY 366446 NZ 366446
2nd Prize-Rs :500,000/-NV 268911 (THRISSUR)
3rd Prize-Rs :100,000/-NN 783467 (KOTTAYAM)
NO 343211 (ALAPPUZHA)
NP 469122 (ALAPPUZHA)
NR 872083 (ALAPPUZHA)
NS 412732 (KOZHIKKODE)
NT 468266 (MALAPPURAM)
NU 128348 (THRISSUR)
NV 810888 (THRISSUR)
NW 824963 (KOTTAYAM)
NX 325223 (THRISSUR)
NY 725771 (KASARGODE)
NZ 662468 (KASARGODE)
FOR THE TICKETS ENDING WITH THE FOLLOWING NUMBERS

4th Prize-Rs. 5,000/-0819 0837 1171 2418 2649
2887 3359 3506 5548 7928
9070 9402
5th Prize-Rs. 1,000/-0006 0501 0522 0584 0645
0767 0864 1058 1187 1280
1292 1502 1693 1700 2612
4265 4693 4857 6030 6870
7056 7128 7360 7622 7646
7690 7792 7962 8273 8970
8976
6th Prize-Rs. 500/-0311 0328 0647 0816 0895
1020 1339 1364 1443 1636
1741 1743 1764 2575 2732
2754 3142 3168 3708 3763
3918 4090 4158 4217 4288
4289 4333 4358 4507 4517
5056 5132 5273 5300 5813
5845 6181 6264 6452 6661
6747 6769 6805 7124 7217
7220 7393 7474 8076 8169
8367 8614 8916 9017 9276
9392 9407 9714 9745 9903
7th Prize-Rs. 100/-0100 0291 0445 0479 0654
0706 0893 0962 0996 1007
1121 1153 1215 1595 1849
1863 2069 2121 2148 2172
2274 2295 2360 2385 2510
2547 2639 2656 2661 2664
2965 3017 3048 3147 3333
3339 3358 3483 3588 3701
4292 4489 4497 4533 4628
4805 4816 4817 5005 5046
5105 5719 5769 5783 5785
5787 5829 5854 5861 6103
6168 6178 6207 6224 6305
6325 6367 6418 6558 6687
6729 6737 6926 6991 6998
7166 7168 7332 7460 7500
7522 7529 7618 7702 7938
7947 7989 8014 8059 8118
8339 8375 8411 8459 8506
8569 8622 8660 8821 8822
8893 9030 9244 9464 9536
9600 9860 9905
First Prize: Rs. 6,000,000/-
Consolation Prize: Rs. 8,000/-
Second Prize: Rs. 1,000,000/-
Third Prize: Rs. 1,00,000/-
Fourth Prize: Rs. 5,000/-
Fifth Prize: Rs. 1,000/-
Sixth Prize: Rs. 500/-
Seventh Prize: Rs. 100/