Here you can see How to make Chicken shawarma at home. Chicken Shawarma is one of the most popular dishes among everyone in Pakistan and other countries as well.Chicken Shawarma is very delicious to taste due to the slow grilling on low heat which actually keeps it tender and juicy.Now you can make Chicken Shawarma at home as well.Here is the recipe of Chicken Shawarma to make at home.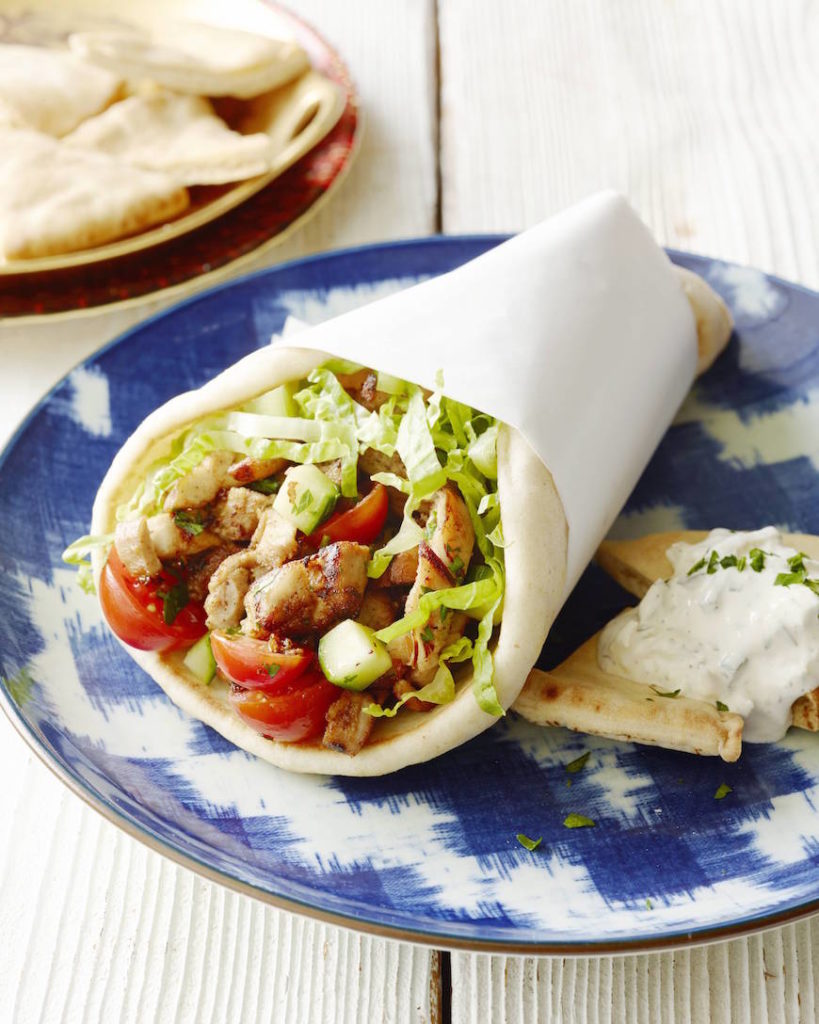 How to make Chicken Shawarma
Ingredients
Chicken boneless ½ kg
Garlic paste 1 tsp
White paper ½ tsp
Black paper ½ tsp
Soya sauce 1 tsp
White vinegar 2 tsp
Hp sauce 2 tbsp
Chilli sauce 3 tsp
Dp sauce 2 tsp
Yoghurt whipped 3 tbsp
Cinnamon powder ½ tsp
Salt 1 tsp
Oil 2 tbsp
For Tahini Sauce:
Tahini 3 Tbsp
Salt 3 tbsp
White paper ½ tsp
Garlic paste 1 tbsp
Whipped yoghurt 1 cup
Lemon juice 2 tsp
For Serving:
Pita bread 4
Onion julienne 1 cup
Salad leaves half cup
Jalapeno half cup
Gherkins half cup
Beetroot half cup
Cooking Directions:
First of all marinate chicken with garlic paste, salt, white pepper, black paper, cinnamon powder, soya sauce, vinegar, chilli sauce, Dp sauce, yoghurt and oil for minimum 30 mints.Now heat the oil in fry pan.Put chicken and fry for 10 mins till it becomes tender.To make Tahini sauce you should mix together Tahini, salt, white paper, garlic paste, yoghurt and lemon juice.At last now wrap the chicken in pita bread with jalapeno, gherkins and beetroot drizzle with tahini sauce.Now serve it warm.