List of 2008 Horror films
In 2008 horror movies list there are many of the top class movies found some of these are as follow.
The Eye.
In this movie, a woman is blind due to an accident at the age of 5 year. She receives an eye transplant. By this, she can see the natural things and all the beautiful colors of the world. She gets a cornea and transplants it so she was able to see again. This is the story of this movie.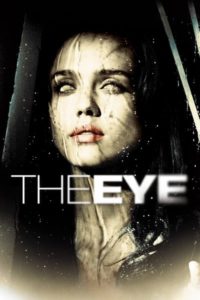 The Ruins.
This movie is directed by carter smith and actors are Jonathan Tucker, Shawn Ashmore, and Jena Malone. This movie is fantasy thriller horror movie.in this movie, a group of friends going to enjoy the holidays. This trip turns to worse when they go to a remote archaeological dig in a jungle. Something evil live in this jungle along the ruins.
Inside.
This is the story of women which fight against the madwomen on taking away from her. Four month ago her husband dies due to a tragic car accident. She was pregnant and is relaxing in her suburban house waiting for her mother. She wants to go to the hospital because of the pain. Suddenly the door knocks women ask to use her phone. She refuses and calls the police. They cannot find anyone on the door. She struggles for the survival of her baby who is in her belly.
Midnight meat train.
Midnight meat train is based on butcher . Bradley cooper is a photographer who comes from the mahogany. A butcher who use the underground system for killing the people. He kills the people and sold the meat of the victims. But we don't know where he deliver the meat and who he kill is.
Some of the other top 2008 horror movies lists are as follow.
1-    Saw v
2-    Mirrors
3-    Teeth
4-    Eden lake