List of Christian Baby boy name with Meaning
Here you can see a list of Christian baby boy name with meaning. Are you looking for a babies name in BIBAL for your newly born baby? The Bible is a camp of sensible but beautiful names. If you are a religious person, find your son a name from the Bible is a logical choice. But how do you choose a name when there are so many options?
We have made your choice easier! We have some of the best biblical boy names, here! Not just that. We also mention the origin of the name to make your decision easier.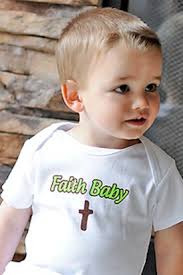 Christian Baby boy name
| | | | |
| --- | --- | --- | --- |
| Sr. | Name | Religion | Meaning |
| | | | |
| 1 | Daniel | Christian | God is my judge |
| 2 | Ebenezer | Christian | Rock of help |
| 3 | Eliphaz | Christian | The endeavor of God |
| 4 | Esau | Christian | He who acts |
| 5 | Jairus | Christian | My Light |
| 6 | Jason | Christian | Lost its charm |
| 7 | Micah | Christian | Humble' in Hebrew |
| 8 | Matthias | Christian | The gift of the Lord |
| 9 | Nahum | Christian | Comforter |
| 10 | Nadab | Christian | Prince |
| 11 | Obadiah | Christian | The servant of the Lord |
| 12 | Phineas | Christian | The face of trust or protection |
| 13 | Titus | Christian | Pleasing |
| 14 | Elihu | Christian | He is my God |
| 15 | Emmanuel | Christian | God is with us |