List of Italian Baby Boys Name
You can see  Italian baby boys name. If you are looking for Italian baby names, then you have come to the right place. Italian names come from a country full of traditions and rich history. We wanted to celebrate this culture by compiling a comprehensive list of really special names.
I have three children of myself – and I can remember what fun it was to pick their names and discuss them in detail (okay, ARGUE in length) about them. I also remember a bit concerned that the names would remain for life, so I wanted to be really great.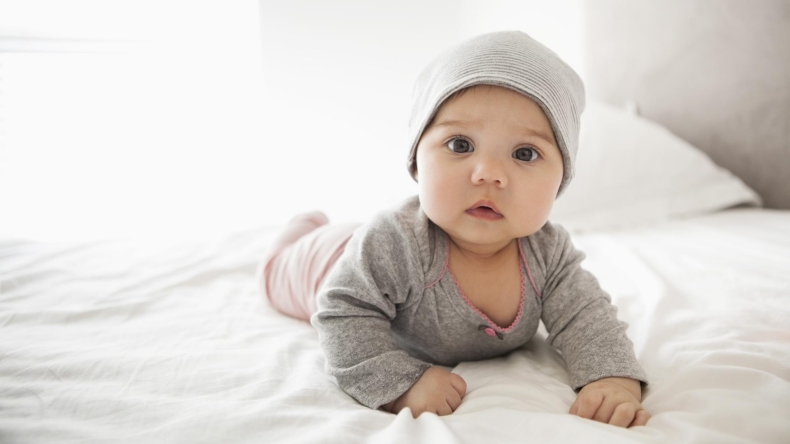 Italian Baby Boys
| | | | |
| --- | --- | --- | --- |
| M/F | Italian Boy Name Meanings | Meaning of Name | Origin |
| M | Abele | herdsman | Italian |
| M | Abramo | father of many nations | Italian |
| M | Achille | either pain or lipless | Italian |
| M | Adalberto | bright nobility | Italian |
| M | Adalfieri | noble oath | Italian |
| M | Adamo | earth or mankind | Italian |
| M | Adolfo | noble wolf | Italian |
| M | Adriano | from Hadria | Italian |
| M | Agapeto | beloved one | Italian |
| M | Agapito | beloved one | Italian |
| M | Agostino | venerable | Italian |
| M | Alberto | bright nobility | Italian |
| M | Aldo | name of origin; noble | Italian |
| M | Alessandro | defender of mankind | Italian |
| M | Alessio | defender of mankind | Italian |
| M | Alfeo | changing | Italian |
| M | Alfonso | noble and eager | Italian |
| M | Alfredo | wise counselor | Italian |
| M | Alonzo | noble and ready | Italian |
| M | Alphonso | noble and ready | Italian |
| M | Alvise | famous warrior | Italian |
| M | Amadeo | to love God | Italian |
| M | Amando | lovable | Italian |
| M | Amato | beloved one | Italian |
| M | Ambrogino | little immortal one | Italian |
| M | Ambrogio | immortal | Italian |
| M | Amedeo | to love God | Italian |
| M | Ameplio | vine | Italian |
| M | Amerigo | industrious | Italian |
| M | Ampelio | vine | Italian |
| M | Anacleto | called to return again | Italian |
| M | Anastagio | resurrection | Italian |
| M | Anastasio | resurrection | Italian |
| M | Anatolio | east and sunrise | Italian |
| M | Andrea | manly warrior | Italian |
| M | Angelo | angel messenger | Italian |
| M | Anjelo | heavenly messenger; angel | Italian |
| M | Anselmo | having God's protection | Italian |
| M | Antonello | praiseworthy | Italian |
| M | Antonino | invaluable | Italian |
| M | Antonio | praiseworthy | Italian |
| M | Arcangelo | heavenly messenger | Italian |
| M | Arduino | hardy friend | Italian |
| M | Armando | bold or hardy man | Italian |
| M | Armanno | soldier | Italian |
| M | Arnaldo | eagle power | Italian |
| M | Aroldo | army leader | Italian |
| M | Arrigo | industrious | Italian |
| M | Arsenio | virile | Italian |
| M | Arturo | noble, lofty hill | Italian |
| M | Attilio | little father | Italian |
| M | Augusto | venerable | Italian |
| M | Aurelio | golden | Italian |
| M | Baldassare | Ba'al protect the king | Italian |
| M | Baldovino | brave friend | Italian |
| M | Bartolo | son of Talmai | Italian |
| M | Bartolomeo | son of Talmai | Italian |
| M | Bartolommeo | son of Talmai | Italian |
| M | Basilio | king | Italian |
| M | Battista | baptist | Italian |
| M | Belveder | beautiful | Italian |
| M | Benedetto | blessed | Italian |
| M | Beniamino | son of the south | Italian |
| M | Benigno | kind | Italian |
| M | Benito | God has built | Italian |
| M | Benvenuto | welcome | Italian |
| M | Beppe | God will add another son | Italian |
| M | Bernardino | bold as a bear | Italian |
| M | Bernardo | bold as a bear | Italian |
| M | Bertoldo | bright ruler | Italian |
| M | Bertrando | bright raven | Italian |
| M | Bettino | blessed | Italian |
| M | Biaggio | talks with a lisp | Italian |
| M | Biagino | talks with a lisp | Italian |
| M | Biagio | talks with a lisp | Italian |
| M | Callisto | most beautiful | Italian |
| M | Calogero | beautiful elder | Italian |
| M | Calvino | little bald one | Italian |
| M | Camillo | temple attendant | Italian |
| M | Carlo | farmer | Italian |
| M | Carlos | farmer | Italian |
| M | Casmiro | famous or great destroyer | Italian |
| M | Celestino | heavenly | Italian |
| M | Celio | heaven | Italian |
| M | Cencio | victorious | Italian |
| M | Cesarino | hairy | Italian |
| M | Ciriaco | of the lord | Italian |
| M | Cirilo | lordly | Italian |
| M | Ciro | like the sun | Italian |
| M | Clemente | gentle and merciful | Italian |
| M | Colombano | dove | Italian |
| M | Concetto | conception | Italian |
| M | Corradeo | bold | Italian |
| M | Cosimo | order and beauty | Italian |
| M | Costantino | steadfast | Italian |
| M | Cristiano | follower of Christ | Italian |
| M | Croccifixio | crucifix or way of the cross | Italian |
| M | Cross | crucifix or way of the cross | Italian |
| M | Dante | steadfast | Italian |
| M | Davide | beloved | Italian |
| | | | |
| --- | --- | --- | --- |
| M | Desi | longing | Italian |
| M | Dezi | longing | Italian |
| M | Domenico | belongs to the lord | Italian |
| M | Donato | given by God | Italian |
| M | Drago | dragon | Italian |
| M | Durante | steadfast | Italian |
| M | Edoardo | guardian of prosperity | Italian |
| M | Egdio | kid young goat | Italian |
| M | Elia | the Lord is my God | Italian |
| M | Eliodoro | gift of the sun | Italian |
| M | Elmo | helmet protection | Italian |
| M | Emanuele | God is with us | Italian |
| M | Emilio | rival | Italian |
| M | Enrico | home-ruler | Italian |
| M | Ercole | glory of Hera | Italian |
| M | Ermete | of the earth | Italian |
| M | Ernesto | battle to the death | Italian |
| M | Ettore | defend; hold fast | Italian |
| M | Eusebio | pious | Italian |
| M | Eustorgio | content | Italian |
| M | Ezzelin | little noble one | Italian |
| M | Fabio | bean farmer | Italian |
| M | Fabrizio | craftsman | Italian |
| M | Faustino | lucky, fortunate | Italian |
| M | Fazio | good worker | Italian |
| M | Federico | peaceful ruler | Italian |
| M | Felice | lucky | Italian |
| M | Felippo | lover of horses | Italian |
| M | Ferruccio | little iron one | Italian |
| M | Filipo | lover of horses | Italian |
| M | Fillipo | lover of horses | Italian |
| M | Fiorenzo | blossoming | Italian |
| M | Flavio | blond, yellow-haired | Italian |
| M | Florentino | flowering | Italian |
| M | Fons | noble and ready | Italian |
| M | Fonz | noble and ready | Italian |
| M | Fortino | fortunate, lucky | Italian |
| M | Francesco | free | Italian |
| M | Frediano | cold | Italian |
| M | Fulvio | yellow | Italian |
| M | Gaetan | from Gaeta, Italy | Italian |
| M | Gaetano | from Caieta, Italy | Italian |
| M | Gasparo | treasure bearer | Italian |
| M | Gavino | of Gabium | Italian |
| M | Gennaro | born in January | Italian |
| M | Genovese | from Genoa, Italy | Italian |
| M | Geovani | God is gracious | Italian |
| M | Gerardo | spear brave | Italian |
| M | Gerolamo | holy name | Italian |
| M | Gervasio | spear servant | Italian |
| M | Giacomo | supplanter | Italian |
| M | Giampaolo | God is gracious | Italian |
| M | Gian | God is gracious | Italian |
| M | Giancinto | hyacinth flower | Italian |
| M | Gianluca | Gianni + Luca | Italian |
| M | Gianmarco | Gianni + Marco | Italian |
| M | Gianni | God is gracious | Italian |
| M | Gianpaolo | Gianni + Paolo | Italian |
| M | Gianpiero | Gianni + Piero | Italian |
| M | Gioacchino | established by God | Italian |
| M | Giona | dove | Italian |
| M | Giorgino | little earth-worker | Italian |
| M | Giosia | God is my salvation | Italian |
| M | Giotto | divinely peaceful | Italian |
| M | Giovanni | God is gracious | Italian |
| M | Girolamo | holy name | Italian |
| M | Giulio | youthful, downy bearded | Italian |
| M | Giustino | just, righteous | Italian |
| M | Graziano | pleasing agreeable | Italian |
| M | Gregorio | vigilant watchman | Italian |
| M | Guerino | protection shelter | Italian |
| M | Guido | wooded valley | Italian |
| M | Hieronomo | holy name | Italian |
| M | Ignazio | unknowing | Italian |
| M | Innocenzo | harmless or innocent | Italian |
| M | Isaia | God is salvation | Italian |
| M | Jacopo | supplanter | Italian |
| M | Ladislao | rules with glory | Italian |
| M | Larenz | crowned with a laurel | Italian |
| M | Lauro | laurel | Italian |
| M | Lazaro | God has helped | Italian |
| M | Leandro | lion-man | Italian |
| M | Leonardo | brave as a lion | Italian |
| M | Leonzio | lion-like | Italian |
| M | Lerenzo | crowned with laurels | Italian |
| M | Liborio | free | Italian |
| M | Liugi | famous warrior | Italian |
| M | Lodovico | famous warrior | Italian |
| M | Lorenzo | crowned with laurels | Italian |
| M | Lothario | people's warrior | Italian |
| M | Luciano | bringer of light | Italian |
| M | Ludovico | famous warrior | Italian |
| M | Luka | bringer of light | Italian |
| M | Manlio | morning | Italian |
| M | Marcelino | martial, warlike | Italian |
| M | Marcello | martial, warlike | Italian |
| M | Marco | martial, warlike | Italian |
| M | Marino | sailor of the sea | Italian |
| M | Marsalis | martial, warlike | Italian |
| M | Marzio | warlike | Italian |